Skip to content
Ascend X3 Premium Foldable Treadmill
Buy now
Sale price
$1,199.00
Regular price
$1,299.00
Unit price
per
Fast, Easy Shipping

We partner with exclusive carriers to ship your order right to your door, wherever you are in Canada... typically in just a few days. We also offer easy pickup options from our warehouse in Montreal.

1 Year Warranty

We stand by the quality and durablity of our equipment with a 1-year limited warranty. Something breaks? We'll repair it at no cost to you. Need a replacement? We'll cover that, too.

Easy Returns + Exchanges

Received your Ascend equipment, and not 100% satisfied? We're happy to accept your return/exchange within 30 days of delivery. See terms and conditions for more information.

Come see it in our showroom

Our team of health experts will be able to assist you and answer all of your questions in person while you try out our products.

Address: 1751 Richardson, Suite 4.101, Montréal, QC, H3K 1G6

Opening hours: 7 days a week, between 10 AM and 5 PM

On weekends, the building door might be locked. Simply ring and ask the security to let you in to go to Agence JM Inc. at Suite 4.101 on the 4th floor.

FAQ

Shipping time & fees

Shipping time for pre-orders. When ordering online, the product page will indicate if the item is in stock or not. If it isn't in stock, there will be a timeframe with dates indicating when the next batch is arriving here in our Montreal warehouse.

When you pre-order online or with a representative, this will guarantee you that you will receive the product from the earliest batch available. The batch dates will also be indicated on your order confirmation after checkout.

For example, if you order an item that is arriving between the 15th-30th of next month, this means that the container with your item can arrive at our warehouse anytime between those dates. Once we receive the shipment containing your order and after the container is unloaded, we will process orders for shipment within 48-72hr of receiving our stock.

For shipments within Quebec and Ontario, you should be getting the parcel in 1-4 business days after it has left our facility (7-10 business days for other provinces). You will also receive a tracking number once the shipping for your order has been processed.

Shipping time for orders that are in stock. If you order a product that is currently in stock, please allow us 1-3 business days to process the order. Once it has been processed for shipping, you will receive a tracking number. After your parcels have left our warehouse, delivery will take about 1-4 business days within Quebec and Ontario. For delivery outside these two provinces, please allow 7-10 business days.

Shipping / Delivery fees. Shipping fees for home gym equipments will vary depending on the weight, size and distance to cover. Larger and heavier items will be more costly to ship. The total amount and the delivery fees will be calculated at checkout based on the items in your cart as well as the address you've entered for shipping.

You may get a quick quote on the delivery fees by simply following the checkout process; the total amount will be shown before you are asked to enter payment details. Otherwise, feel free to contact us and we'll be happy to assist!

FAST SHIPPING. Our team is happy to help with any issues that arise.

Local pickup in other cities

We currently only offer local pickup in Montreal. However, this may be subject to change in the future as we are constantly growing and expanding our business. We aim to make home gym equipment easily available to as many Canadians as possible!

PayBright

How does it work? PayBright is a financing solution company that we partnered with to allow clients to purchase our products and to pay for their orders in instalments.

If you've never used PayBright before, you will be able to select the option to pay with PayBright at the checkout page on our website. For qualifying customers, we offer payment plans for 3, 6 or 12 month with no interest.

Why isn't PayBright working? As PayBright is a financing solution, they have their own credit verification process to evaluate clients' eligibility. If you are encountering issues with purchasing our products via PayBright, or if you have any questions in regards to your financing solutions, please contact PayBright directly.

How do refunds work with PayBright? Should any refunds need to be processed after the purchase has been made, the refund will be issued back to whichever medium and account it has been initially withdrawn from. Refunds with PayBright may take slightly longer than usual as the transfer of funds need to first be processed from our company to PayBright, and then from PayBright to the client's account.

Return and Refund Policies

Unused items in their original box & packaging may be returned within 30 days for a refund in full.

If you've used the product and decided that you wanted to return it for personal reasons within that timeframe, a 10% restocking fee will be applied on the item since we will now need to sell it as a refurbished item.

In the rare occasion where you would receive a defective product, you would be able to return it for an exchange or a refund in full, even if you've used it.

We also strongly advise you keep the box and the foam packaging for a pain free return process if need be. Returning an item via shipping is not possible without a box since our preferred carriers like Fedex or UPS would not accept it. In the case that you would no longer have your box, and you wanted to return an item, you would need to physically return it to our warehouse in Montreal, Canada.

To learn more about our return and refunds terms and conditions, visit our page here.

How do I apply the 10% discount on my pre-order?

You don't need to! The 10% (or more) discount is already applied on the products on our site when you add them in your shopping cart. 😁 You can see the actual price of the item in black and the red price tag next to it shows what the item will cost you after the said discount is applied.
Questions? Call one of our experts to chat about your purchase and find the best fit for your workouts!
Contact us
Everything You Could Ever Need
Powerful & Quiet
The 2.75 CHP motor quietly delivers the power you need
Reach new heights
With adjustable speeds of 0.8 to 16 km/h
Maximum Freedom
With our biggest 130cm x 52cm running area
Level up your cardio
With a motorized incline of 15 levels for a 100% custom run. Range: -2° to 12°
Most durable
The reinforced steel frame can withstand runners of up to 285 lbs for hours on end.
Roomie yet portable
Easy to fold with the hydraulic lock and move with the included wheels
Preset exercise programs
12 different programs available directly on screen
Just the right size
With a folded footprint of 29 in. x 48 in., and an open footprint of 29 in. x 70 in.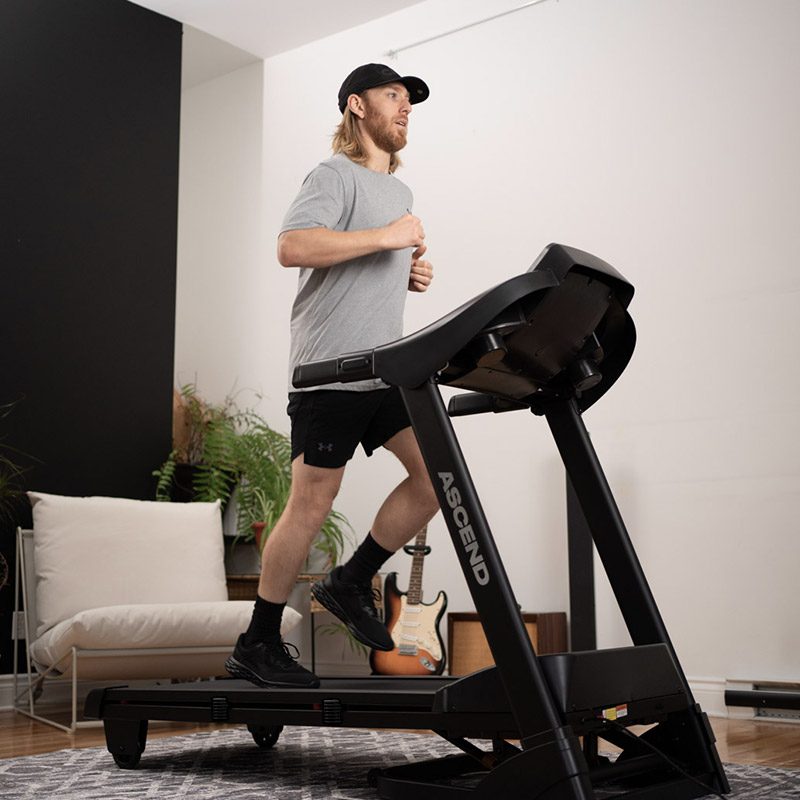 Your Run, Your Way
With today's most in-demand features and innovative engineering, the X3 is a premium treadmill without the premium price tag.
Powerful 2.75 CHP Motor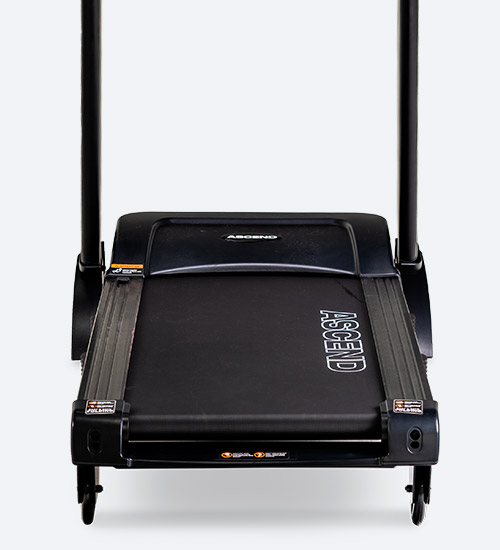 Large Running Deck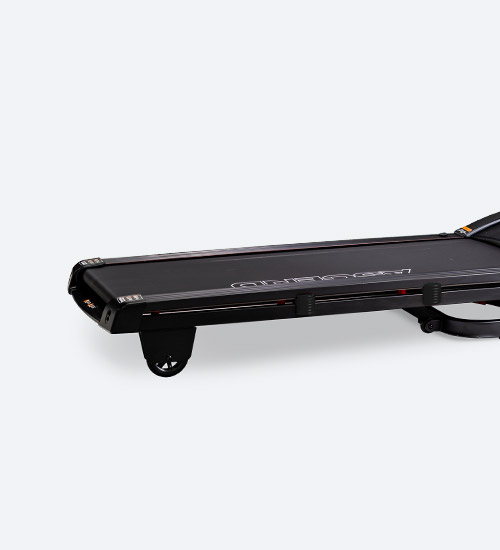 Motorized Incline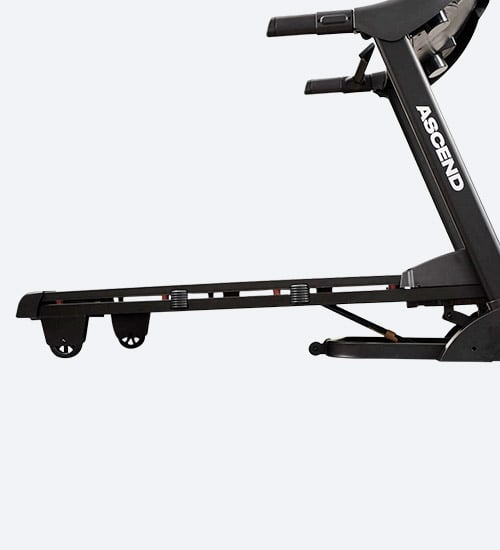 Foldable With Hydraulic Lock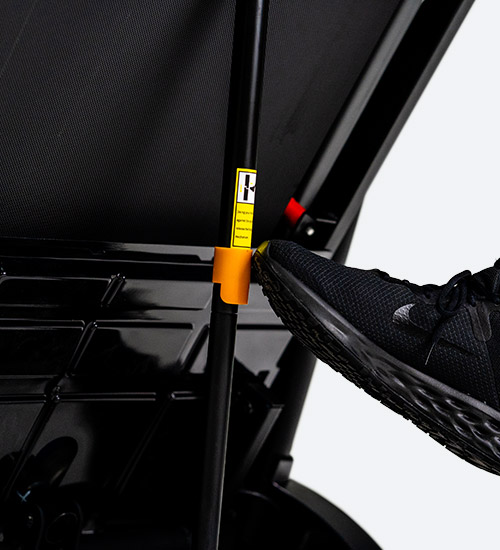 Wheels for Easy Transport
Safety Stop
Bottle Holder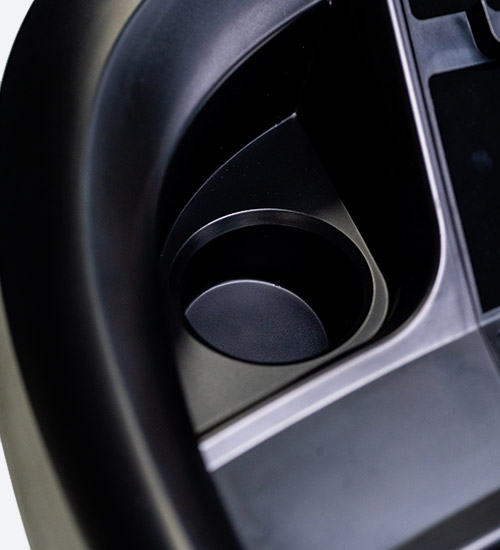 Heartbeat Sensor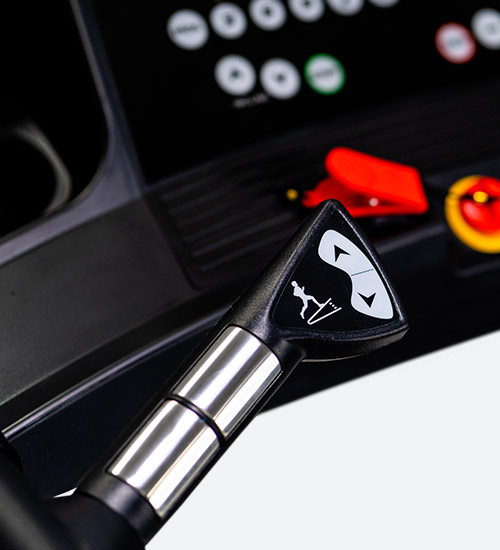 PROGRAMS INCLUDED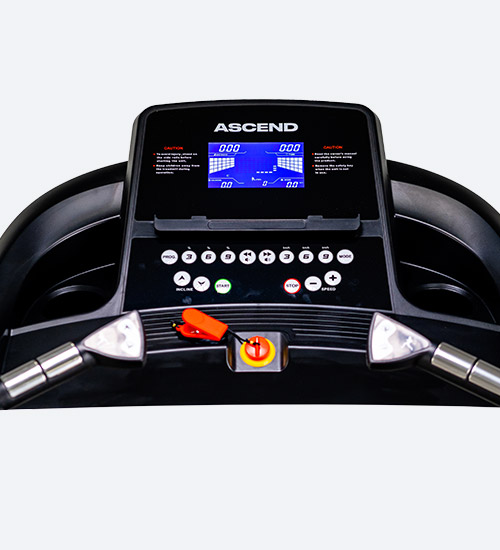 RUNNING AT NEW SPEEDS
Our most powerful treadmill has the most features, allowing you to customize your run on the go.
Customer Reviews
Write a Review
Ask a Question
16 Dec 2021
Ian T.

Canada
10 May 2022
Jenna K.

Canada
I recommend this product
Perfect!
Fits in my spare room perfectly without taking up a lot of room! I've been using it regularly since it arrived and I have no complaints!!
20 Mar 2022
camil v.

Canada
I recommend this product
excellent produit
Super. Le service est A1 et les gens sont très sympa et ils donnent les informations demandées avec gentillesse. pour le tapis, il est Super confortable. On peut courir aisément pour une course dynamique (beaucoup d'espace de chaque côté pour la sécurité et la mobilité des bras et des jambes). On peut ainsi se concentrer sur notre course sans être gêné par un espace restreint, alors très sécuritaire. Il est aussi très silencieux. Bravo.
16 Dec 2021
Betty C.

Canada
Great addition to my home gym!
Love my new treadmill! It works great!! It's in use almost every day!
COMPARE ASCEND TREADMILLS
You:
No Max height.
Max weight: 220 lbs
Performance:
0.8 - 12 km/hr
3 levels of incline
Programs: Included
Size + Space
Running area: 43 in. x 16 in.
Foldable: Yes
Open footprint: 24 in. X 21 in.
Folded footprint: 24 in. X 52 in.
Weight: 88 lbs
Power + Construction
Motor: 2 CHP
Construction: Reinforced Steel
You:
No Max height.
Max weight: 245 lbs
Performance:
0.8 - 14 km/hr
3 levels of incline
Programs: Included
Size + Space
Running area: 120 x 42 cm
Foldable: Yes, Hydraulic
Open footprint: 26 in. x 58 in.
Folded footprint: 26 in. x 32 in.
Weight: 105 lbs
Power + Construction
Motor: 2.5 CHP
Construction: Reinforced Steel
Buy now
$1,199.00
$1,299.00
You:
No Max height.
Max weight: 285 lbs
Performance:
0.8 - 16 km/hr
15 levels of incline
Programs: Included
Size + Space
Running area: 130 x 52 cm
Foldable: Yes, Hydraulic
Open footprint: 29 in. x 70 in.
Folded footprint: 29 in. x 48 in.
Weight: 174 lbs
Power + Construction
Motor: 2.75 CHP
Construction: Reinforced Steel
Lose Weight
Get Stronger
Get Healthier
Improve Mood
Boost Immunity
Sleep Easier
Live Longer, Better
Onward and upward. Together.
Join 2,000+ Canadians pushing themselves to the next level with Ascend.